A perennial favourite  over the  summer months is undoubtedly the slip dress – it's easy dressing in its simplest form, and is a saviour on those 30+ degree days. It is our current go-to for its casual vibes; the v-cut neckline is universally flattering and we love the subtle detail of the side slits (plus they're ideal for all the hot weather we've been having lately!).This swishy number is the perfect throw on piece when  heading out for a weekend brunch, and for those always on the lookout for wardrobe staples that can be worn almost year round.
CLEMONTE REBECCA BLACK SLIP DRESS
As we start to get closer to Autumn, we'll definitely be pairing this worn over a white tee – so very 90s of us– or a black skivvy, as we transition our wardrobe for those cooler months.
CLEMONTE RED EVENING DRESS SLIT
There's just something so sexy and laid back about this dress, the way it resembles a seductive nightie, yet it's not, the way it feels to the touch, so damn silky and luscious (must be the silk fabric doh.), the way it's so easy to slip into, hence the name.
CLEMONTE SATIN V NECK SLIP DRESS WITH SLIT
The best part is there are numerous ways to style your look with the slip dress and bring an iconic change to  monotonous styling.
Keep It Simple and Elite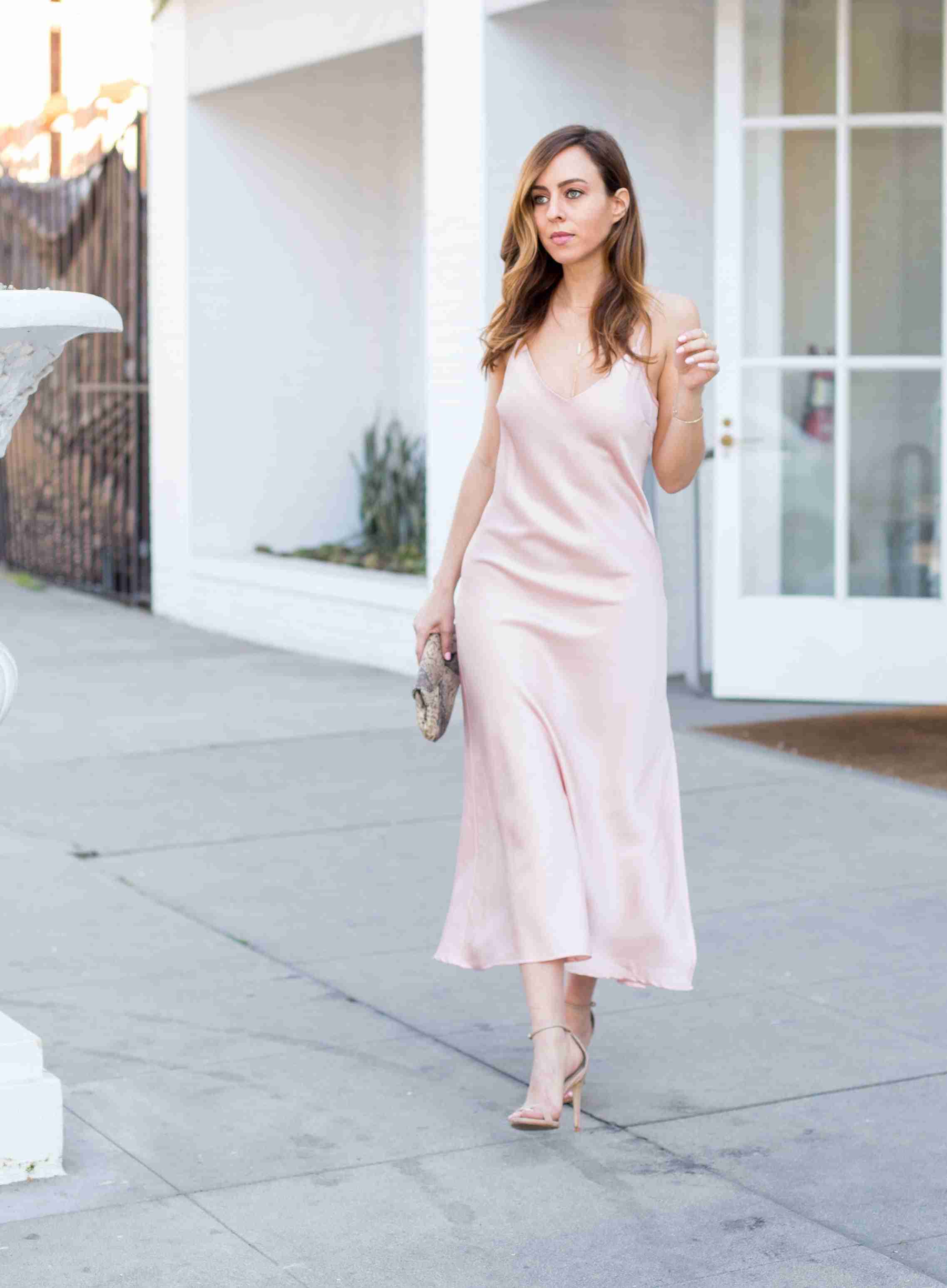 Slip dresses give a classy look. All you need to do is choose a solid or neutral color which blends with your look and pair with casual footwear.
Style the Slip Wear with the Accessories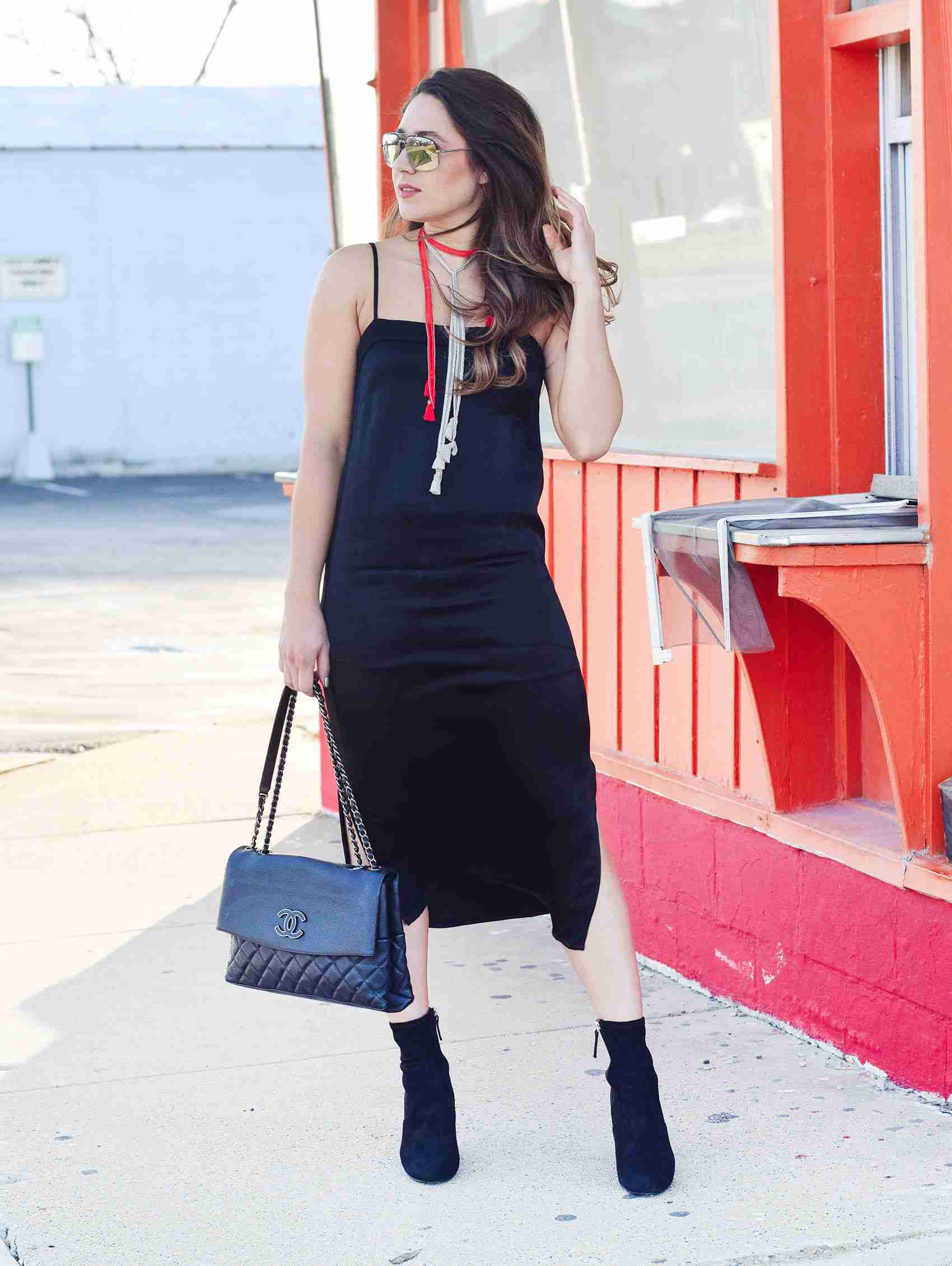 There is no doubt in saying that the accessories are the style statement to any wearable and when it comes to slip dresses the definitely increase the overall aesthetic appeal. Whether you wear a hat or carry a beautiful handbag, all it needs is a complementing slip dress which depicts your style sense in the most creative way. 
Layer It with a Jacket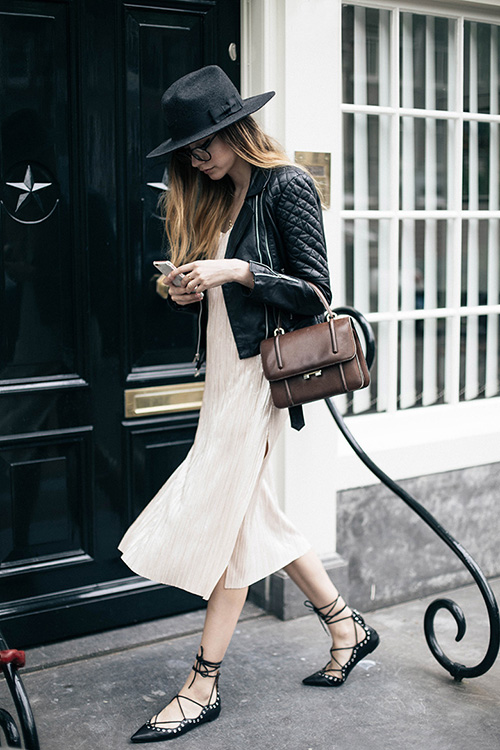 Wearing a leather jacket is all about giving an add-on to your entire appearance. When the jacket is blended with the slip dress then the attire is unbeatable. It's time to enrich the zeal of your inherent stylist and create your own slip dress outfit that brags about your style sense.
Choose your Footwear
Style wise the slip dress goes a mile as it can be worn in a billion ways, equally effortless and hot. It looks great with high heels, the kind that were hot in the 90s as well. Think strappy sandals, or even lace up stilettos.Then there's the basic style: flat sandals, or gladiator flat sandals.Or today's sporty glam relaxed style: the slip dress and sneakers. Or birkenstocks. It's different, but quite cool. Quirky and fun.Then there's the grungy side: motorcycle boots, and combat styles, or even ankle boots. These look incredibly edgy and are a massive style statement, as they clash with this dress's femininity and simplicity. Add a chunky sweater on or a leather jacket and you're practically Kate Moss when she was dating Johnny Depp.